This oustanding equestrian facility also offers a 66′ x 120′ indoor arena in the main barn with lights and mirrors as well as two 100′ x 200′ outdoor arenas, both nicely crowned and well-drained, with all-weather footing.
A 50′ diameter round pen is available for training or short-term turnout.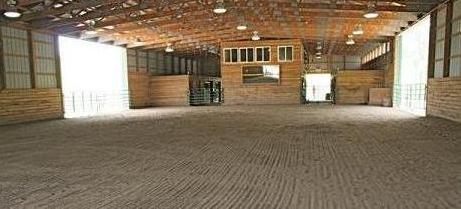 Other features include a 14′ x 14′ feed room in the the storage building behind the main barn. Sawdust storage and trailer parking are also behind the main barn.